Maximize
Your Opportunities
To Fly In The Guard/Reserve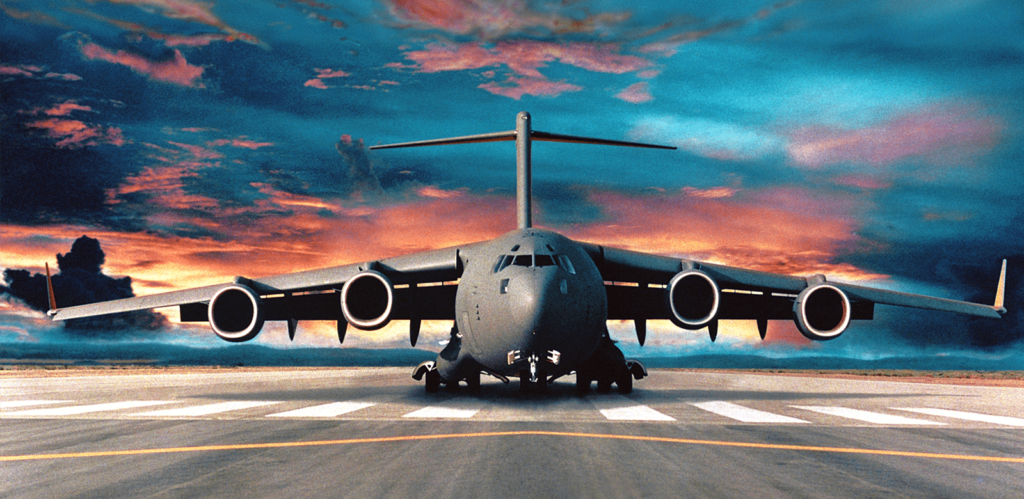 Apply. Be Seen. Get Hired.
Maximize Your Opportunities to Fly in the Guard/Reserve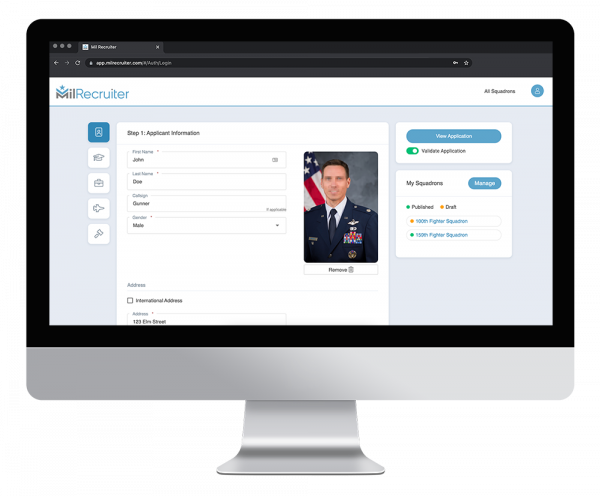 Whether you're looking to earn an Undergraduate Pilot Training (UPT) slot or leave the active duty for the Air National Guard or Air Force Reserve, MilRecruiter has made the application process simple and scalable to over 165 flying squadrons. 
Fill out your application, pick which squadrons to apply to, upload any required documents, and hit submit.  That's it!  Your application is now live for your selected squadrons to see your qualifications 365 days a year.  
By maximizing the visibility of your application, you maximize your opportunity for the right squadron to find you!
Running a hiring board can be painful.  Advertising, answering questions, collecting hundreds of applications, and then sorting through everything can literally take weeks.  MilRecruiter has created a solution that simplifies the communication process while "racking and stacking" the applicants with a click of the mouse.
Instantly sort through thousands of applications for the metrics that matter most (e.g. PCSM scores, flight time, airplane quals, etc).  Rank your favorite applicants and leave notes for the rest of the hiring board to see.
Push information to applicants in one easy, centralized place.  Send out announcements, upload required documents, adjust the application windows, and even manage FAQs so you're not constantly providing the same answers via email.
By creating a scalable application process, you will see a significant increase in your application pool but require significantly less time to manage it.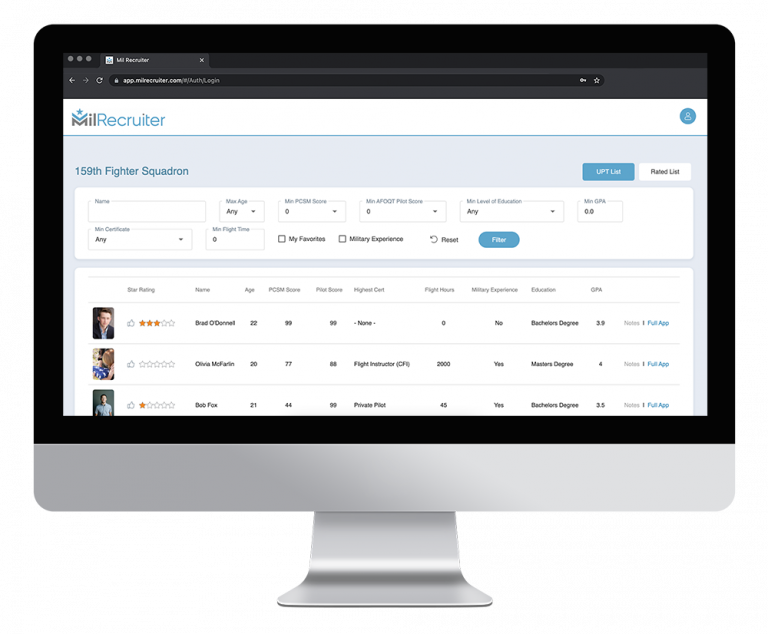 Do you have questions, concerns, or a request for a custom squadron feature?  Book a call so can figure out how to help your squadron find the best talent in the most efficient way possible.
Disclaimer: MilRecruiter is NOT an official Department of Defense (DoD) website or service.  The views expressed and the processes established do not represent the DoD or US Government.